Disney World Giving Epcot Huge Makeover, Calls It 'Historic Transformation'
Big changes are happening at Walt Disney World! The House of Mouse announced Epcot, which is an acronym for Experimental Prototype Community of Tomorrow, is getting a major makeover ahead of the park's 50th anniversary. The latest updates being made to the theme park are part of a "multi-year transformation of Epcot," which will leave Future World looking quite different than it does right now.
The first major change? The Epcot main entrance will be glowing up with the help of "new pathways, sweeping green spaces and a newly reimagined fountain," according to Disney Parks Blog. Sounds fancy, right? Disney released a rendering (see below) of what the reimagined entry pavilion will look like after its makeover. Looks like a great spot to snap the perfect Instagram shot in front of Spaceship Earth.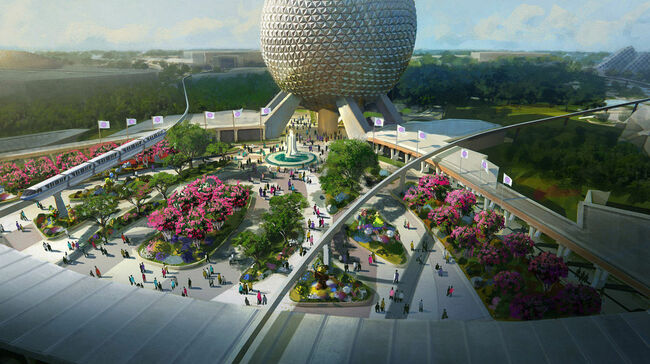 Another new addition to Epcot will be a "first-of-its-kind" play pavilion inside the former Wonders of Life pavilion. Disney Parks Blog describes the play pavilion as "unlike anything you've ever seen at the park." The new space will feature playful fun and feature an innovative city that immerses park-goers in interactive experiences and puts them up-close-and-personal with their favorite Disney characters. You can see a rendering of the still un-named pavilion below.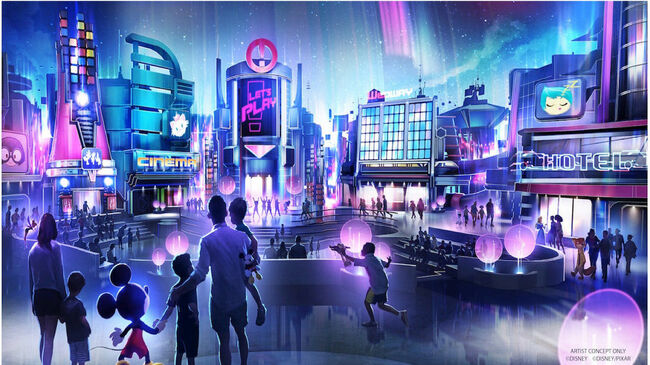 "This innovative, new pavilion is beyond anything we've ever created and is completely unique to Epcot," Zach Riddley, portfolio executive for Walt Disney Imagineering, said. "Built on the power of play, it introduces an immersive and interactive 'city' where you can explore, create, and interact with some of your favorite Disney characters. This is an experience worthy of our bold vision for Epcot – and another signature element of our transformation."
Are you excited for Ecpot's historic transformation?
Photo: Getty/Walt Disney World